Tin Teepee Campground Rates & Info
Campsites
Daily
Weekly

Full hookups*: 50 amp electric, water, sewer, and cable

*Holidays (Memorial Day weekend, 4th of July weekend, Labor Day weekend)
3 night minimum, $350.00 | 4 nights $450.00.

$60.00
$350.00
Tent Campsites
$40.00
$250.00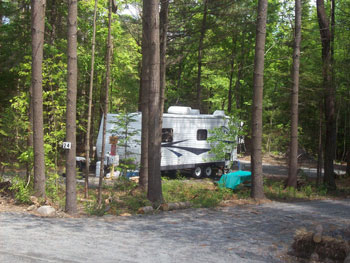 Deposit and Cancellation Policy
Cancellation Policy: 21 days or more notice required to receive a full refund minus a $25.00 service fee. 20 days to 1 day notice will be eligible for a credit in the current or upcoming season. Cancellations with less than a 1 day notice will result in no refunds or credits. No refunds or credits will be given for weather conditions, voluntary departure, acts of nature or evictions. All holidays reservations are non-refundable/non-transferable in the event of a cancellation. All seasonal deposits are non-refundable. If not arriving on your scheduled day, you must call and notify the park or your site will be forfeited as of 8:00 am the following day.
All rates are based on 2 Adults and 2 Children (under the age of 18).
Additional occupants are $5.00 per day (Under 5 years old are free).
Visitors $5.00 per day per person. (Visitors under 5 years of age are free). Limitations per site apply.
Only one tent site included in a tent site fee.
Deposits on holidays are non-refundable/non-transferable
Maximum 6 persons per RV or tent site, with no more than 4 adults.